Termigas Mongolia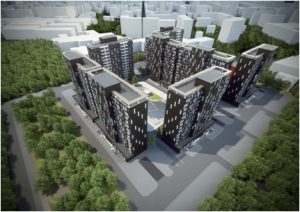 Termigas has approached the Mongolian market in 2008 (Company constituted in August 2010).
During the first years of activity the management of Termigas saw the potential that the Mongolian market could offer, and then decided to start investing in the development of Termigas Mongolia with major shares from Termigas Italy.
Currently Termigas develops two types of businesses in Mongolia:
MARKETING (or TRADING) of materials for the buildings and for the fit-out of residential / directional projects.
The latter is a showroom divided in 2 departments: the first one is for interior finishes where mainly tiles, parquet and bathroom furniture are proposed; the second is the M&E department where Mechanical and Electrical components and systems are proposed.
The two types, or business units, are named Termigas (TG) CONTRACT and Termigas (TG) POINT respectively.